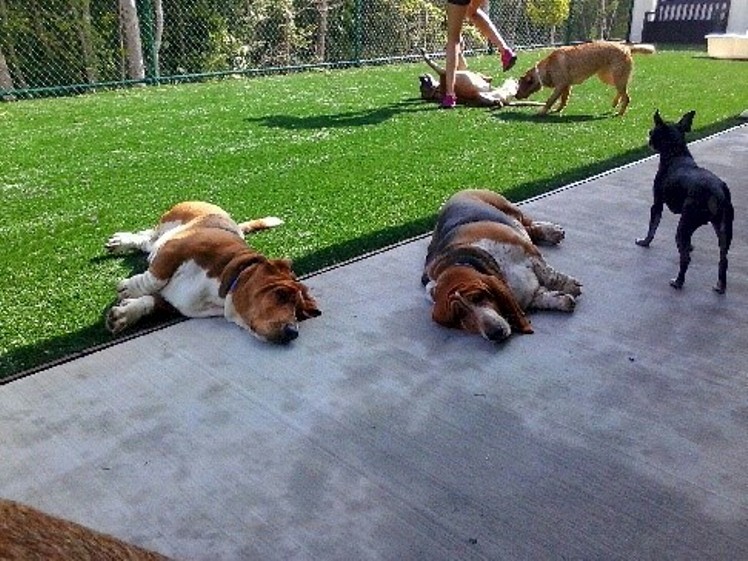 Pup-Zymes™ is a powerful and effective Odor and Stain Eliminator. Pup-Fresh™ is a nontoxic professional strength concentrate. Mix in varying concentrations with water for spot cleaning and freshening and/or machine carpet cleaning. Pup-Zymes™ effectively removes pet stains, as well as other household stains, and eliminates pet odors caused by dog urine, cat urine, and skunks.
Pup-Zymes™ is ideal for cleaning and freshening your Pup-Grass® or Pup-Head™ Portable Dog Potty and is available to purchase in quarts and gallons.
Pup-Fresh™ is a natural, non-toxic granular composition that neutralizes the noxious odors caused by pet urine by preventing the formation of ammonia. Pup-Fresh™ will eliminate virtually all odors from accumulating on your artificial grass products.
Pup-Fresh™ absorbs almost 50% of its weight, is designed to absorb urine, and neutralizes odors. It is also an excellent alternative to kitty litter.
Pup-Fresh™ is the perfect infill product. It is 100% natural and better for your pets than rubber or silica, which have serious and inherent health issues. Pup-Fresh™ is two products in one,  a safe infill and a non-toxic odor controller.
Pup-Grass® Additional Information
Pup-Grass® Compare Artificial Pet Grass PDF Pup-Grass® Installation Guide PDF Pup-Grass® Care and Maintenance PDF Installing Pup-Grass®/Pup-Drain™Over Concrete PDF About Pup-Fresh® Zeolite Infill