Pup-Grass
Safe Artificial Dog Grass
The Only Synthetic Dog Grass Made by a Pet Product Company
Pup-Grass® is a safe artificial dog grass developed in 2004 by PupGear for use in the original portable indoor dog potty systems. We needed an artificial turf that would drain instantly for our puppy potty lawns. In addition to instant drainage it needed to look realistic and also inhibit bacteria that caused odors. This type of fake turf did not exist.
After extensive research and development with tufting mills and coating companies, we created Pup-Grass®, an artificial lawn that drains instantly, inhibits bacteria and odor, looks beautiful and withstands the rigors of dozens of K-9's running and playing.
Pup-Grass® is lead free, non toxic and 100% safe for your dogs and kids. Pup-Grass does not require chemicals, fertilizers or insecticides to maintain its natural and realistic look and feel. This is important because dogs absorb toxins through their paw pads. They can also track chemicals into your home and ingest them if they lick their paws.
According to an article published by Discovery News, "Dogs exposed to garden and lawn chemicals may have a higher risk of bladder cancer. Dogs are ingesting, inhaling and otherwise being exposed to garden and lawn chemicals that have been associated with bladder cancer, according to a new study."
While developing a safe synthetic grass for dogs, we also calculated the optimum yarn type, pile height and density. Because dogs deposit everything from urine to solid waste in all shapes, sizes and consistency, we knew we had to create a product to make clean-up efficient.
Green Building & LEED® Certification
PupGear offers one stop shopping for Architects, Landscape Designers and City Planners. For projects ranging from doggy day care facilities, agility courses and 10 acre do g parks.
Pup-Grass is a perfect choice for LEED® projects ranging from airport facilities to municipal dog parks.
We can also provide all your commercial projects. Including artificial grass, park amenities, agility equipment, dog waste receptacles, benches and dog drinking fountains.
The Original Synthetic Grass for Dogs
All of us, who live with dogs, know that real lawns don't hold up to pet urine and wear. Artificial lawns are a perfect solution for an attractive, clean, healthy and comfortable environment for you and your pooch.
Our product doesn't require chemicals, watering, mowing or reseeding to maintain its realistic appearance for years. Your fur kids will love our turf while your lawn maintains a natural manicured appearance.
Pup-Grass® is a non-infill synthetic product that looks as real as seeded lawns. PupGear created a lawn that balances ease of cleaning with a realistic look and feel.
If you want to buy a quality artificial turf from a company that loves dogs and understands the challenges of balancing beauty and practically and is committed to providing solutions for pet owners give us a call at 1.866.781.PUPS.
Download a copy of the PupGrass Warranty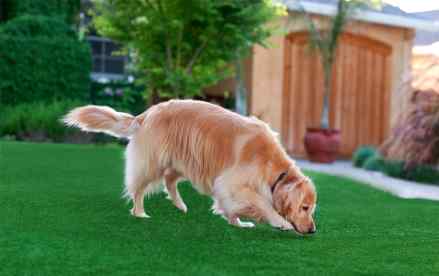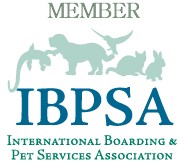 The Coolest Artificial Turf Available
Most synthetic lawn companies don't tell potential customers, that manufactured turf absorbs heat and will become extremely hot in direct sunlight. Pup-Grass® brand artificial dog grass is 30% cooler than other types of synthetic lawns, because our unique backing does not trap heat, it allows it to dissipate. Pup-Grass® is perfect for landscaping backyards, home or boarding kennels, and doggy day care, runs, pet friendly parks and veterinarian clinics.
DIY fake dog turf can be installed over soil or on concrete using Pup-Drain™. While we are not a landscaping company, we provide detailed installation instructions and excellent support for our customers every step of the way during the installation process. Regardless of the size of your project we are committed to customer satisfaction. If you're still unsure take moment to see how our artificial turf stacks up to our competitor's by comparing our products.
Care and maintenance of our synthetic lawn is easy. Our all natural cleaners and deodorizers make maintenance a breeze.
Pup-Fresh™ is a natural mineral that is brushed into the fibers of the synthetic grass and neutralizes urine odors. Pup-Zymes™ Odor Control Enzymes contains 70 billion parts per unit of live enzymes. It is simply the best stain and odor product on the market.
Our Most Popular Products
Our Great PupGear Clients
Artificial Dog Grass Customer Reviews for Pup-Grass
Average rating:
21 reviews
Mar 16, 2018
Great Stuff
What a great product. We installed it ourselves. I have 2 golden doodles they love it. No muddy feet no muddy dogs. We have been replanting ... view more